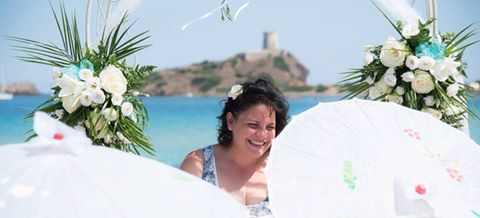 t
ABOUT ME
I have deep passion, sense of imagination and inspiration for creating ritual and ceremony.
Coupled with my experience, training and education, I believe these are the most important
skills of a professional wedding officiant.
MY CAREER OBJECTIVE                                    
Since I began performing customized wedding ceremonies in 2009 I have encountered hundreds of couples.
My objective is to keep on creating unique, interesting and captivating ceremonies ensuring the couples
I meet that their ceremony reflects their wishes accurately.
MY LANGUAGES                                                    
Italian                                                   
German                                                 
 English                                                  
MY COMPETENCIES                                      
Versatility in the languages                              
(expert in bi-/trilingual wedding ceremonies)              
A cheerful and friendly disposition
COVERED WORK AREA                                
Italy                                                                
Germany                                                            
Austria                                                        
Switzerland                                                      
England & Ireland
el: +39 404949494 | info@fortieventi.net
---
Home | Contacts | Privacy | Disclaimer